The majority of content we hear today is COVID this & COVID that & as much as it has consumed our world as we know it, our children have now started to take notice that there is something strange going on out there causing their mommies & daddies to deviate from their regular routines. The extended stay at home situation, preventing return to work or school has accelerated the decision for many of us to think that it is now the right time to have the "talk" with our children, to explain in the simplest way possible what they need to know about COVID 19 and the change that it has brought to our way of life.
The most sensible method to approach the subject, is by getting your facts straight thereby eliminating any kind of ambiguity from the conversation. In this way, all information presented to your child are proven aspects of COVID-19 that you could deliver at a pace they are able to grasp. Given that it's been a few weeks since the breakout first originated, you can start the process by asking your kid what prior knowledge he/she has about what the coronavirus is, its effects and take it from there. If it is not something that interests them, you can either present it in a form that they can easily relate to or you can completely digress from the topic into something else.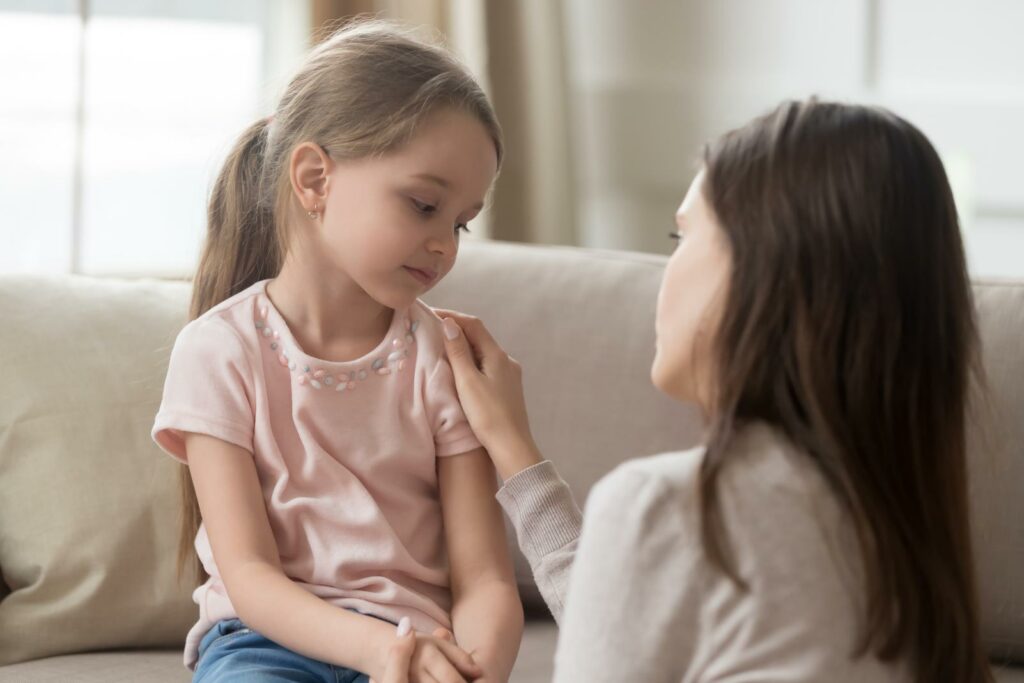 As part of your conversation, always make sure to add interesting trivia or anecdotes that will comfort them & reassure their anxious minds that everything is going to be back to normal soon. If your kids quizzes you on a specific detail of the virus for which you might not have an answer to, it is a smart choice to always refer to the CDC's website (www.cdc.gov) as there does not exist a better resource for information about everything related to COVID-19. It is imperative to remember during the "talk" to never lose your composure & to answer every question of theirs, no matter how trivial, with complete calmness because as much as this affects you it is affecting them as well.
During this time, it can also be advisable to educate your children on key techniques of safety & prevention including mandatory actions such as social distancing (from friends & relatives), washing their hands thoroughly with soap & not touching any part of their face without doing so. Parents could also use this opportunity to educate their young ones on the benefits of a stronger immunity that is developed as a result of healthy eating & making the right life choices when it comes to what to put into their bodies.
Children during this difficult time may raise many questions as to why there exists regulations against visiting grand-parents, friends & other relatives where it is essential for us to explain the reasoning behind concepts including social distancing, shelter-in place & more. It is also the perfect time for parents to introduce & leverage modern technology to continue to encourage virtual interactions with loved ones around the globe.